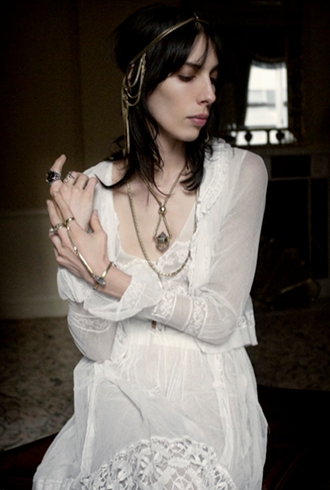 Both are wildly theatrical and artfully refined with a dash of the transcendental thrown in for good measure, but in a ManiaMania campaign you get one thing that you don't get from the collection alone: a supernaturally gorgeous model.
This season it's Patti Smith lookalike Jamie Bochert, who joins the ranks of Abbey Lee and Dree Hemmingway by fronting the cult jewellery label's Autumn/Winter 2013 collection 'Performance.' The campaign was shot by Stacey Mark in the luxe surrounds of New York's Waldorf Astoria Hotel, mixing up the bohemian vibes with expensive curtains and fine-woven carpet.
Quintessential ManiaMania pieces include oversized crystals pendant, protuberant rings and an excellent gold choker in brass, silver, smoky quartz and amazonite. The thing you most want from the campaign though, other than a room at the Waldorf Astoria and a champagne bubble bath, is probably the opulent Whiskey Go-Go headpiece that also featured somewhat less remarkably on the head of Kendall Jenner. 
Pieces from the collection can be purchased from ManiaMania's online store.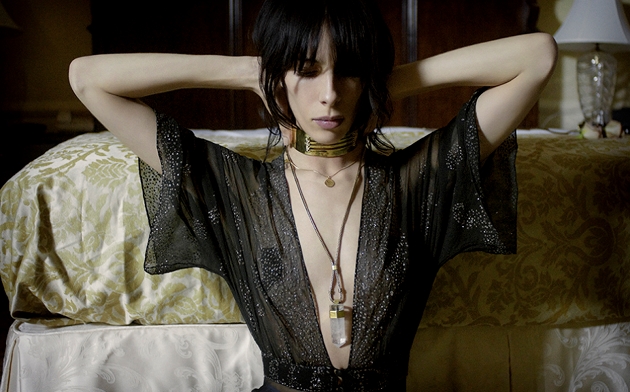 Images: themaniamania.com